Ciao and welcome to your Italian getaway! From the rolling Tuscan hills to the coastal towns, there is so much to love about Italy. It is filled with some of the best museums, ancient ruins, and so much culture, as well as incredible food and people!
In your Cooking Class below, Chef Pat will teach you how to make heart-shaped truffle ravioli from scratch. These delicious raviolis are filled with an amazing truffle, potatoes, and parmesan cheese mixture. We hope you enjoy making these as much as we do!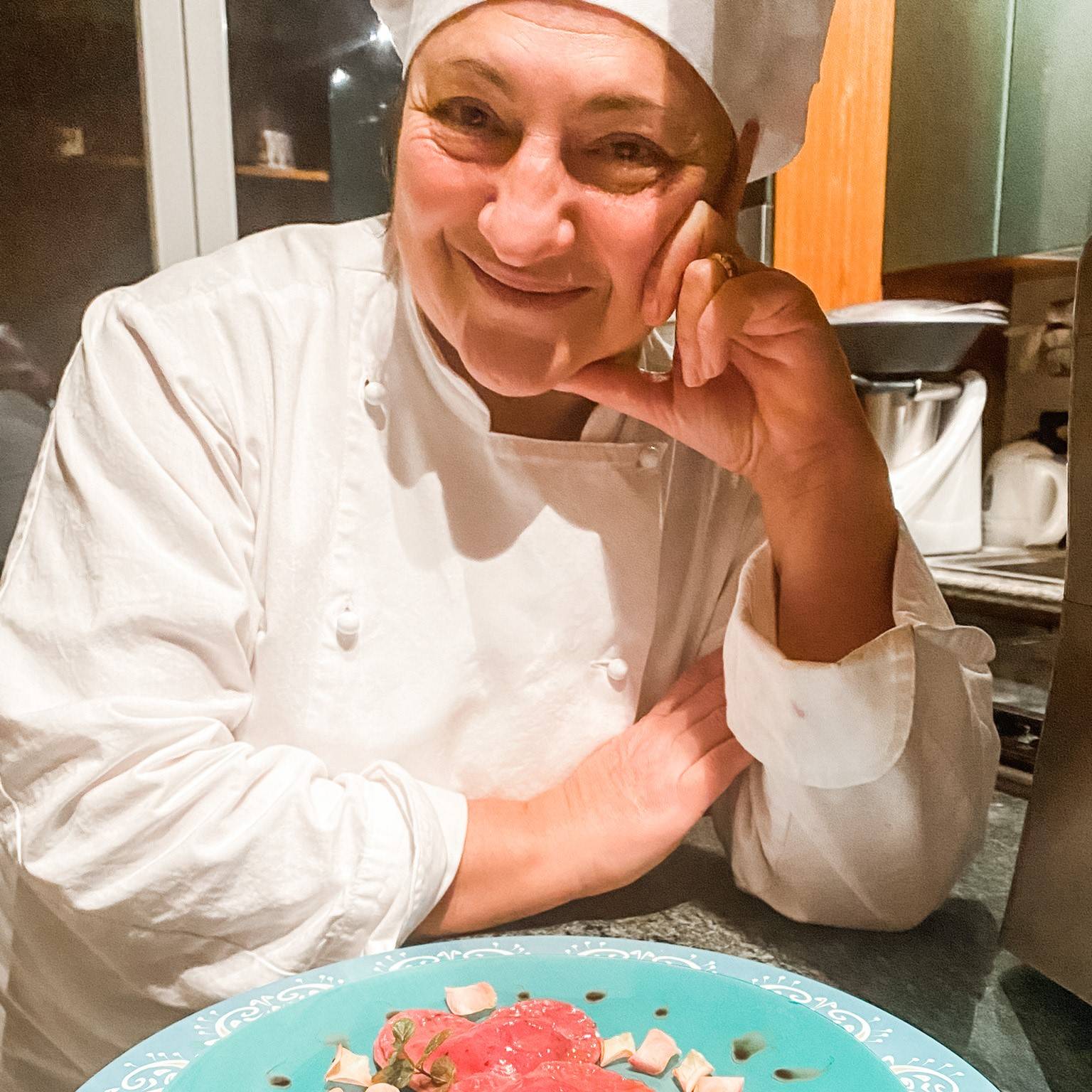 Meet your Chef: Patrizia Steccato
Pat was born and raised in Florence, and has been cooking for as long as she can remember. As a child, she recalls jumping from one table to the next, asking to help her mother, aunts, grandparents, and whomever was cooking at the moment.
Pat loves cooking because it makes people happy, and for her, feeding people is a way to express her love to all her guests. She loves introducing travelers to her favorite dishes, and sharing the story behind each recipe and the secrets to get a perfect Italian preparation.
---
This heart-shaped truffle ravioli is perfect for a fun evening! Only a few and quality ingredients are needed to make this tasty dish.
Quick Tip: If your dough is too dry, don't worry just add a tsp of beet juice or beet puree a little bit at a time.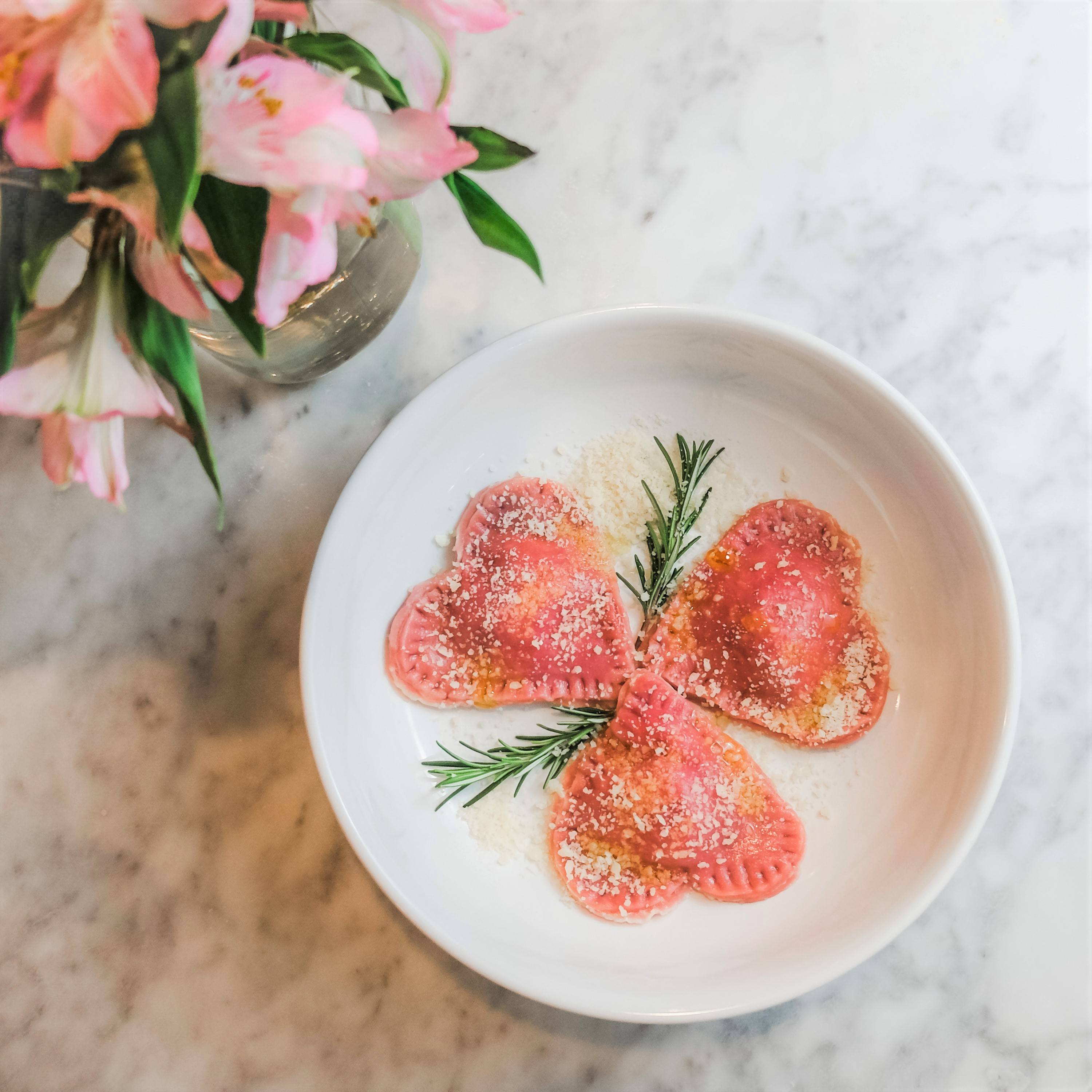 ---
What you'll need for your class
Ingredients from your Box
You will be using the following ingredients in your Cooking Class:

SABATINO TARTUFI WHITE TRUFFLE OIL
We love this all-natural truffle oil made with Italian olive oil and white truffle extract from the heart of Umbria, Italy.
100% ITALIAN WHEAT FLOUR  


Passed on by three generations, this special artisan flour is produced at the Verrini Flour Mill in Carpi, near Modena.

HEART COOKIE CUTTER


You'll use this to cut out your ravioli.
Here's a list of tools you'll need for your Digital Ravioli Cooking Class:
Rolling pin (a wine bottle also works!)

Medium pot to boil ravioli

Plastic wrap and bowl

Potato peeler and masher (a fork also works!)

Fork to seal the ravioli
---
Drinks to pair with this meal
SPRITZ: ITALY'S MOST ICONIC COCKTAIL
Put your new book to work, and stir up a spritz cocktail for your dinner. Choose from 50 classic and modern twists on the popular drink. Saluti!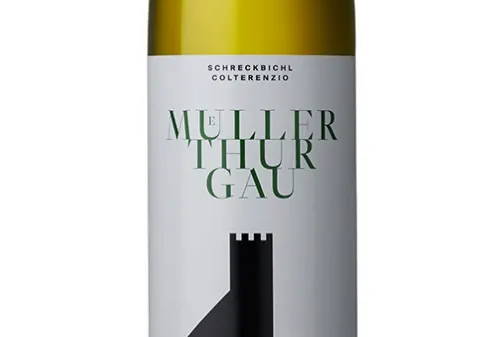 Looking for a great Italian wine that pairs well with truffle? Chef Pat suggests Pinot noir, or if you prefer white wine a Muller Thurgau.
We hope you have a great virtual class with Chef Pat and a wonderful dinner! We'd love to see photos from your kitchen and your final dishes! Tag @hellotrove and #hellotrove.
Join the TROVE Facebook group to interact with fellow travelers, see what others have made, and get more tips and recipes from Chef Pat.