Chef Liz (@eat_seattle) will immerse your senses and skills in a dish that uses traditional Northwest Fall/Winter ingredients. Northwest cuisine goes beyond our Summer fish season and ventures into mushrooms, spuds, apples, and local spices. In this class, you learn how to make a Mushroom Stuffed Pork Loin (you'll roll & tie it like a butcher!) and Smashed Potatoes. Chef Liz will also introduce you to the basics of sauces and teach you knife skills that will be invaluable for meals to come. The smashed potatoes are a family favorite side that are not only delicious, but fun to make!

Meet your Chef: Liz Philpot
Chef Liz is the founder of Eat Seattle, which offers chef-guided tours of Pike Place Market and cooking classes that highlight Pacific Northwest ingredients. Chef Liz is a classically trained chef from Le Cordon Bleu in Paris and has spent the last 15 years perfecting her craft. Liz grew up in Seattle, and combines elegant French techniques from her training at Le Cordon Bleu in Paris with simple, high quality Northwest ingredients.

---
"Northwest cuisine goes beyond our famous salmon season in Summer and ventures into mushrooms, potatoes, and apples."
---
Mushroom Stuffed Pork Loin
The Mushroom Stuffed Pork Loin is an elegant roll that is stuffed with mushrooms and pickled peppers, and finished with a velvety apple cider sauce.
These will become your new favorite way to eat potatoes! Smashed, showered with salt and Herbs de Provence, and baked. They will be the perfect side to your pork loin.
---
What you'll need for your class
You will be using the following ingredients in your Seattle Cooking Class:

Mama Lil's Pickled Peppers
These peppers are grown in Yakima Valley, and are pickled in small batches with a 25-year-old family recipe. We love the spicy sweet flavor!
Natural Salt from San Juan Island Sea Salts 
Sunshine and seawater are the only ingredients needed for this mineral-rich sea salt.

Herbs de Provence from Market Spice


This blend of rosemary, fennel, thyme, lavender, and more is sure to become your new favorite spice.

Butcher's twine


You'll use this to tie up your rolled pork loin.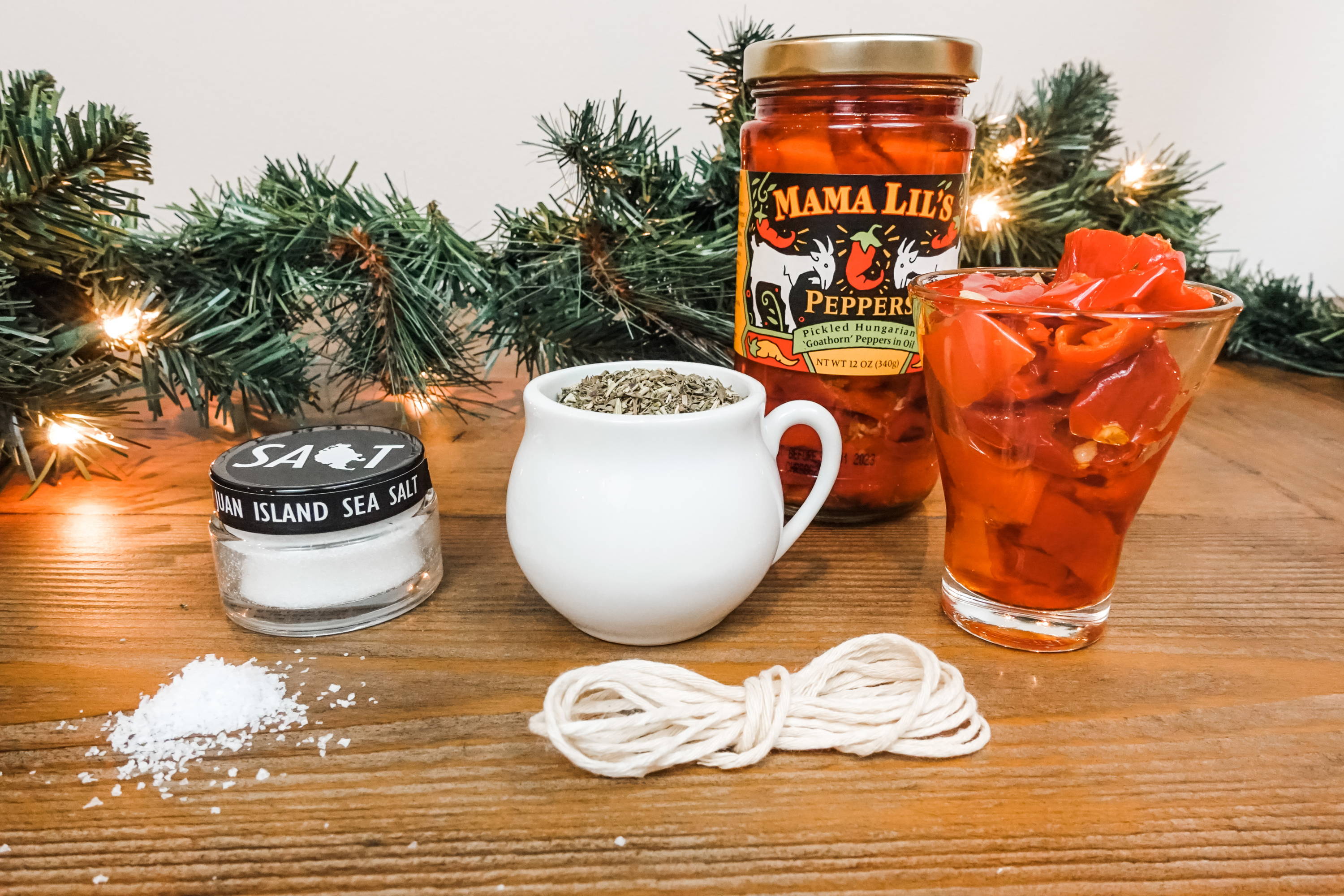 Here's a list of ingredients and tools you'll need for your cooking class.
Shopping list of fresh ingredients and pantry items  

Skillet

Knife

Rolling pin or meat tenderizer (you can also use your fists)

Plastic wrap
Small sauce pan

Whisk

Lined baking sheet

Fork for smashing potatoes

See below for a few tips on how to get the most out of your live class.


Read through the recipes ahead of time to familiarize yourself with the steps

Pre-measure your ingredients

Gather the tools you'll need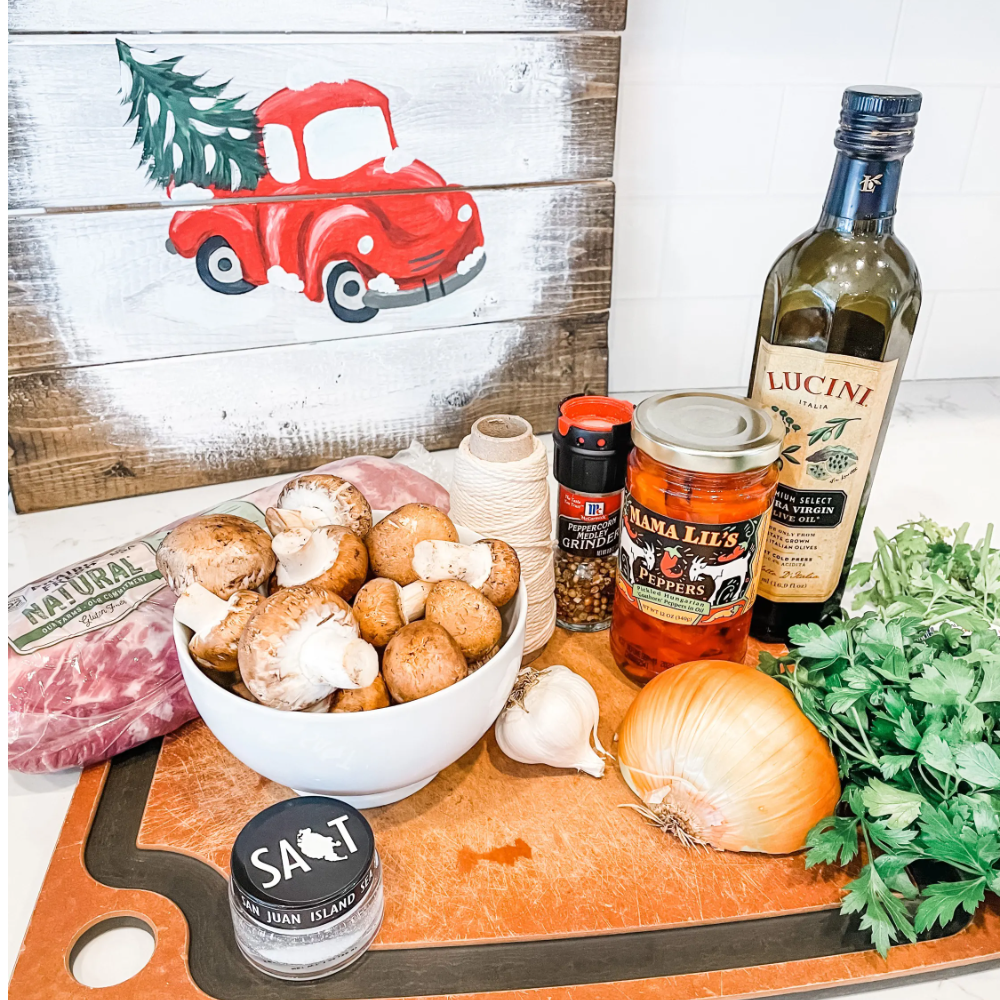 We hope you have a great class with Chef Liz and a wonderful dinner! We'd love to see photos from your kitchen and your final dishes! Tag @hellotrove and #hellotrove.
Join the TROVE Facebook group to interact with fellow travelers, see what others have made, and get more tips and recipes from Chef Liz.