Mexico City Cooking Class
In your Cooking Class with Chef Graciela, you will learn how to make traditional red mole, handmade tortillas, and hot chocolate to celebrate Día de los Muertos.

Red mole, also known as mole poblano, is the most popular type and is considered Mexico's national dish. This version generally consists of a bit of chocolate, several kinds of dried red chiles (like pasilla, guajillo and ancho), crushed raisins and almonds or peanuts. The result is a spicy, yet subtly sweet sauce that perfectly pairs with chicken and the fresh tortillas you'll be making to dip and scoop up this deliciousness.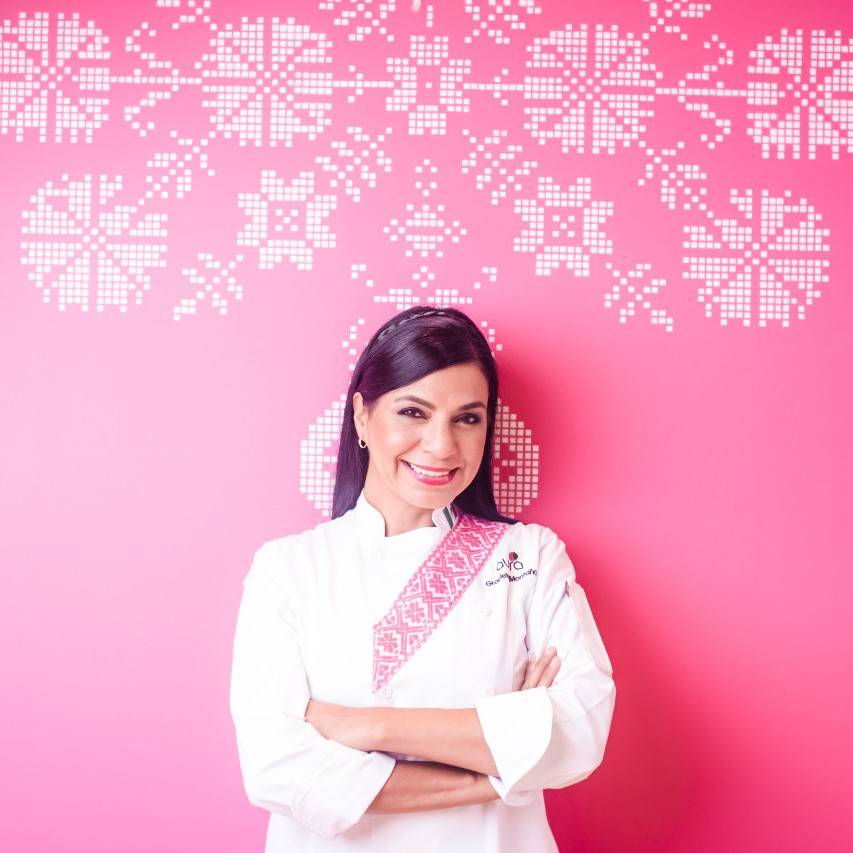 Meet your Chef: Graciela Montaño
Chef Graciela is an incredibly talented chef, entrepreneur, and cultural ambassador! She founded Aura Mexicana Cocina and Aura house to share authentic Mexican Cuisine and Culture with others and has a popular weekly TV Show, Tu Cocina! which started in 2013. We love her passion and the unmistakable gift she has for weaving food and culture together.
We're so excited to bring her expertise and passion to your kitchens!

---
"Mexico has such a unique way to approach death, more with celebration and happiness than with grief and sadness. This day is full of color, music and symbolism as well, everything that is a part of the altar has a particular meaning, it is simply wonderful."
---
Red mole is a delicious mix of layers and layers of flavor. Learn how to make this celebratory dish that combines chiles, nuts, spices, and chocolate.

We'll use the chef-grade masa flour in your Fall Box to make fresh tortillas to scoop up all that yummy mole spice.

We'll end the meal with a sweet and rich cup of Mexican hot chocolate using the gorgeous chocolate from Cuna de Piedra & molinillo whisk included in your box.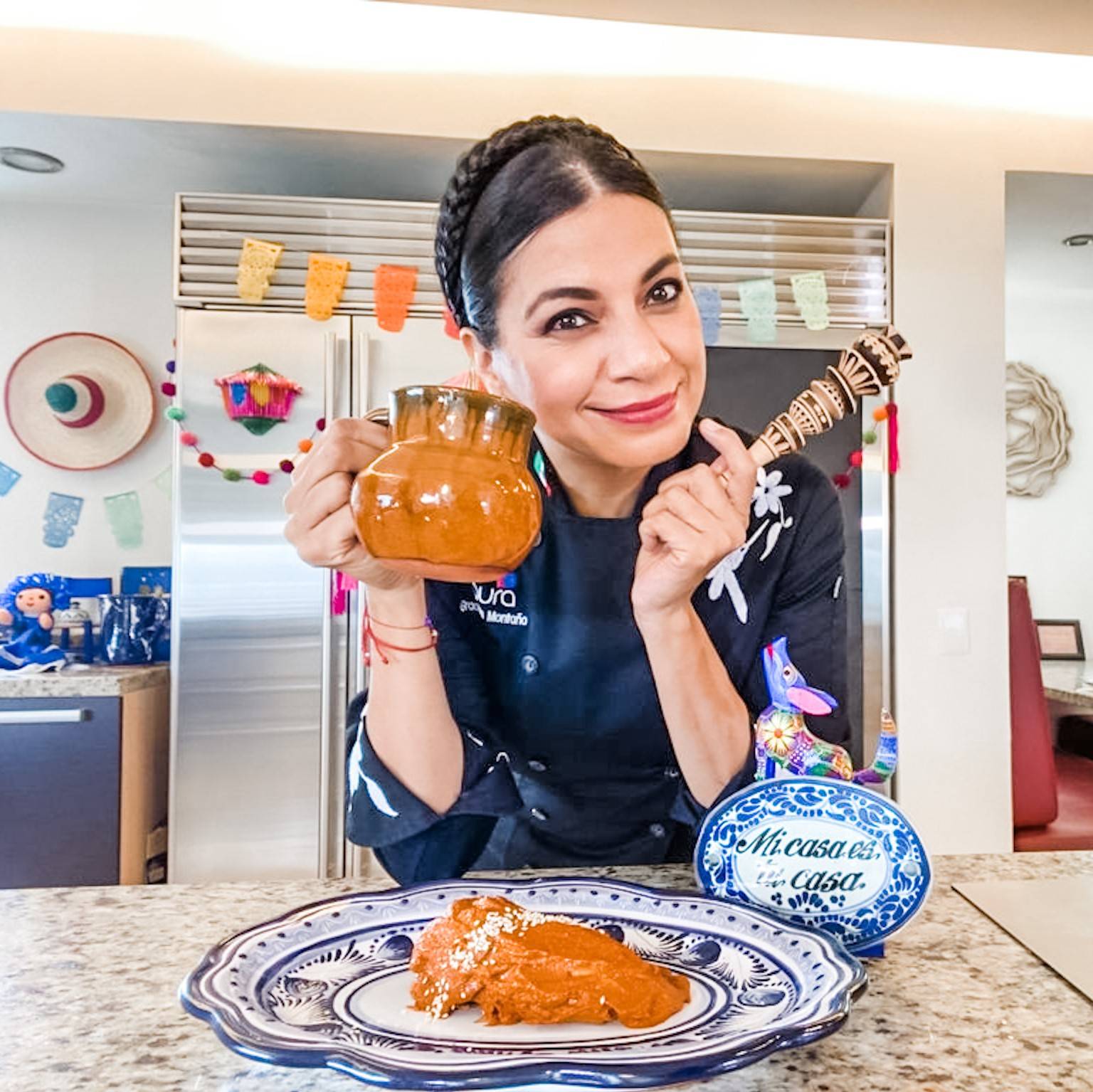 What you'll need for your class
You will be using the following ingredients in your Mexico City cooking class:
Masa corn flour - This chef-grade flour uses single-origin heirloom corn (white olotillo) sourced from the tropical (coastal) climes of Oaxaca, Mexico
13 pre-measured mole ingredients - We've included the dried nuts, raisins, chiles, and spices you need for your red mole.
Sal de Manatial - this fresh, artisanal salt from Mexico will be used to bring out the flavor in your red mole.
Cuna de Piedra Chocolate - We love the notes of grapefruit, hazelnut, and raspberry in this chocolate. You'll use this in both your mole and hot chocolate with Chef Graciela.
Molinillo whisk - You'll use this beautiful handmade wooden whisk to perfectly blend and froth a delicious cup of Mexican hot chocolate.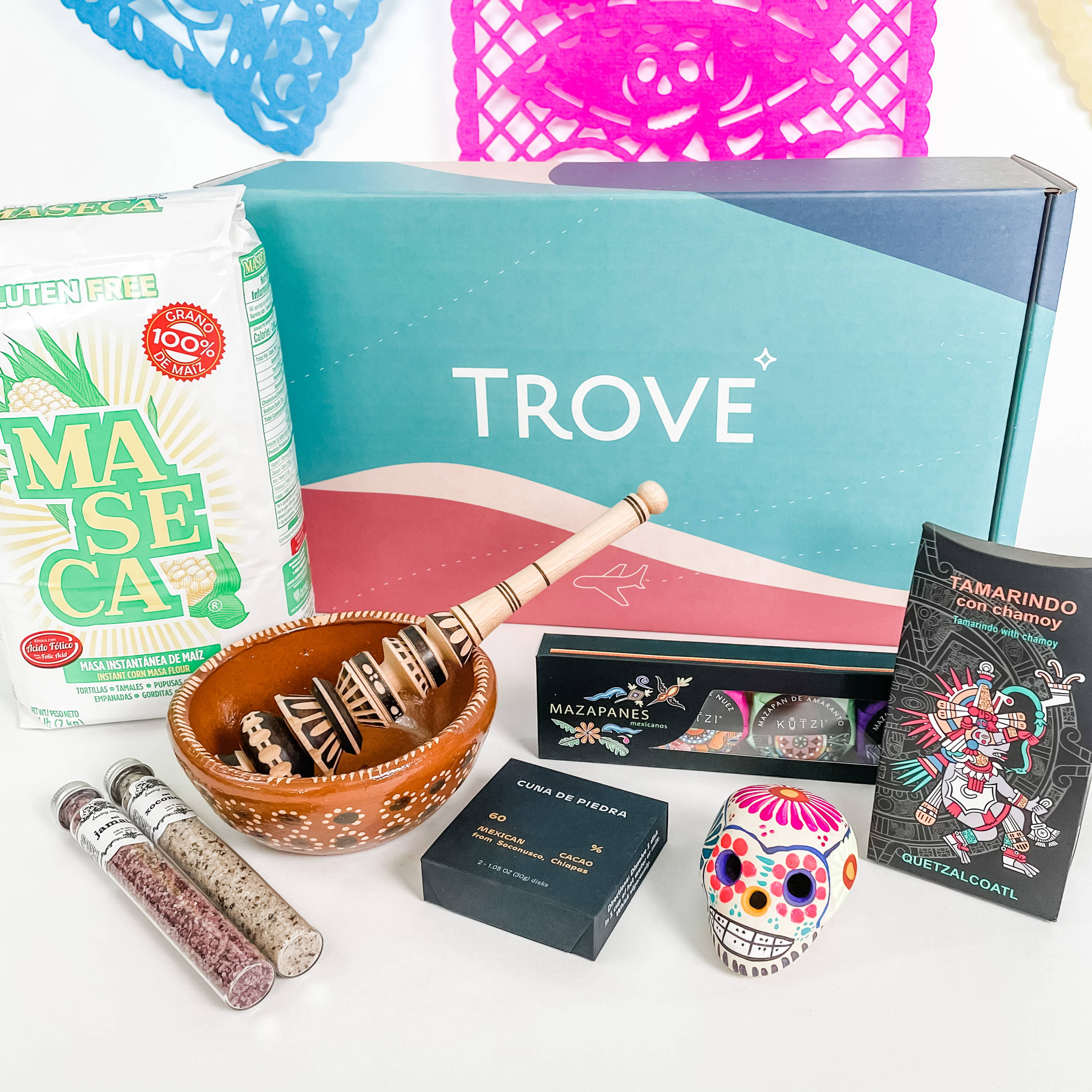 Here's a list of ingredients and tools you'll need for your cooking class.
1 Large mixing bowl

2 Large frying pans

Mortar & pestle


Blender
1 Large knife

1 Large pot




Parchment paper
See below for a few tips on how to get the most out of your live class!


Read through the recipes ahead of time to familiarize yourself with the steps.

Pre-measure your ingredients to save time!

Gather all the tools you'll need beforehand.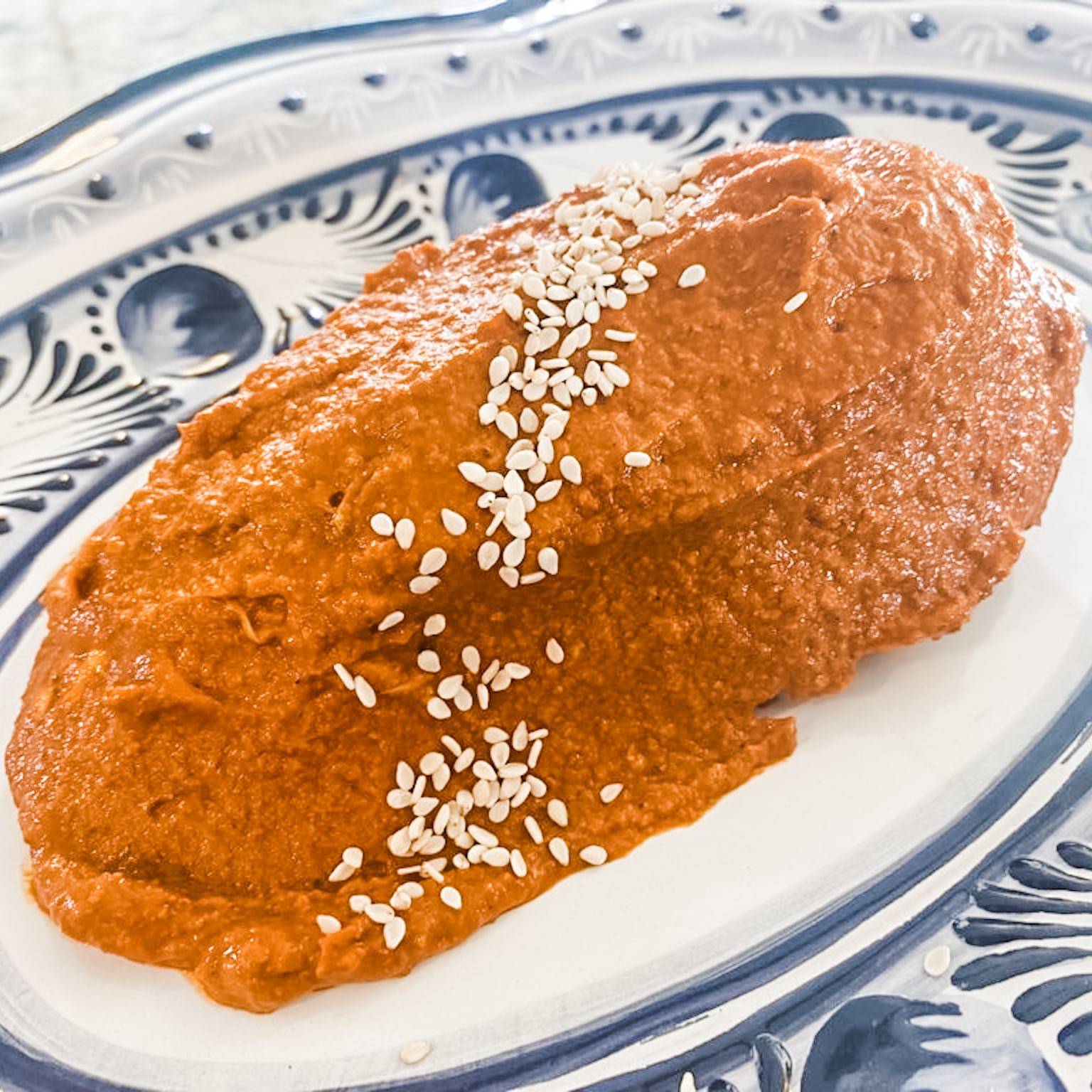 We hope you have a great class with Chef Graciela and a festive meal! We'd love to see photos from your kitchen and your final dishes! Tag @hellotrove and #hellotrove.
Join the TROVE Facebook group to interact with fellow travelers, see what others have made, and get more tips and recipes.