Rothenburg, Germany Cultural Experience
For many in Germany, making straw stars is a family tradition during Christmas time. In old times, even the simple star shapes were difficult to make by hand and took a long time to wrap with the string. Rolf is the inventor of a set of tools and instructions that allow everyone to be able to make beautiful straw stars easily.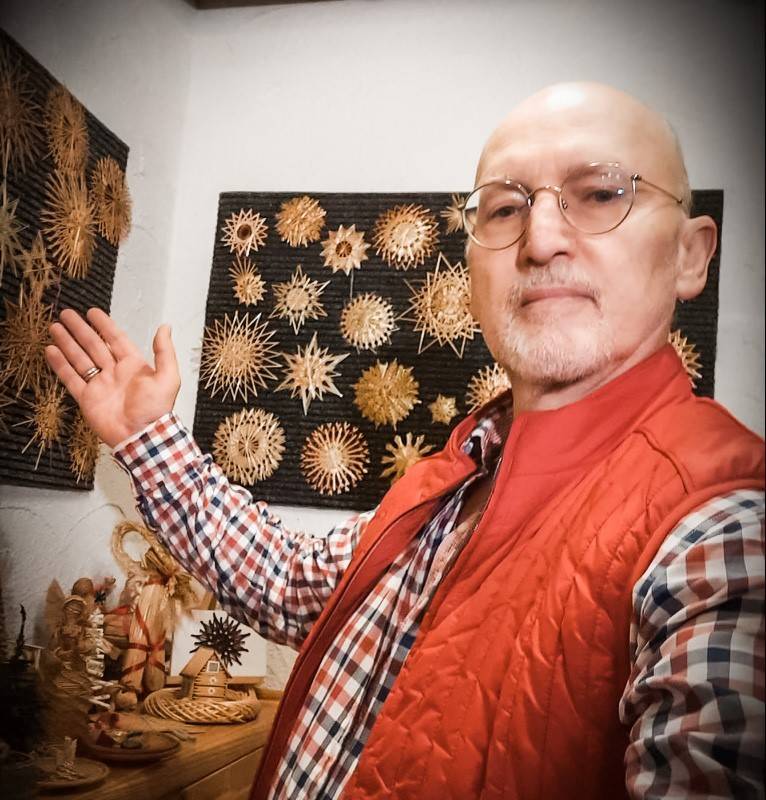 Rolf is the founder of Bastelverlag Dietz in Rothenburg and inventor of the special tools included in your box to make a German star ornament. We were enraptured by the beauty of this traditional German ornament that and know you are going to love hanging this on your tree!
You'll learn how to take craft straws and split them and then you will begin threading them together using the placement rings invented by Rolf to make your ornaments. In the booklet provided you will learn to make over a dozen stars.
Everything you need is in your ornament kit! You'll just want to have scisssors on hand and that's it!

- German Straw Kit included in your TROVE Box
- Scissors