In your Cooking Class with Chef Anna, you will learn how to make three delicious traditional German recipes that will transport the tastes and smells of the Rothenburg's popular Christmas markets to your kitchen. We'll get things started off right by making Feuerzangenbowle, a traditional German Christmas drink (think fun twist on mulled wine). Then we'll get our dessert started (stuffed apples!) so it can be baking while you learn how to roll and prepare noodles with sauerkraut & bacon.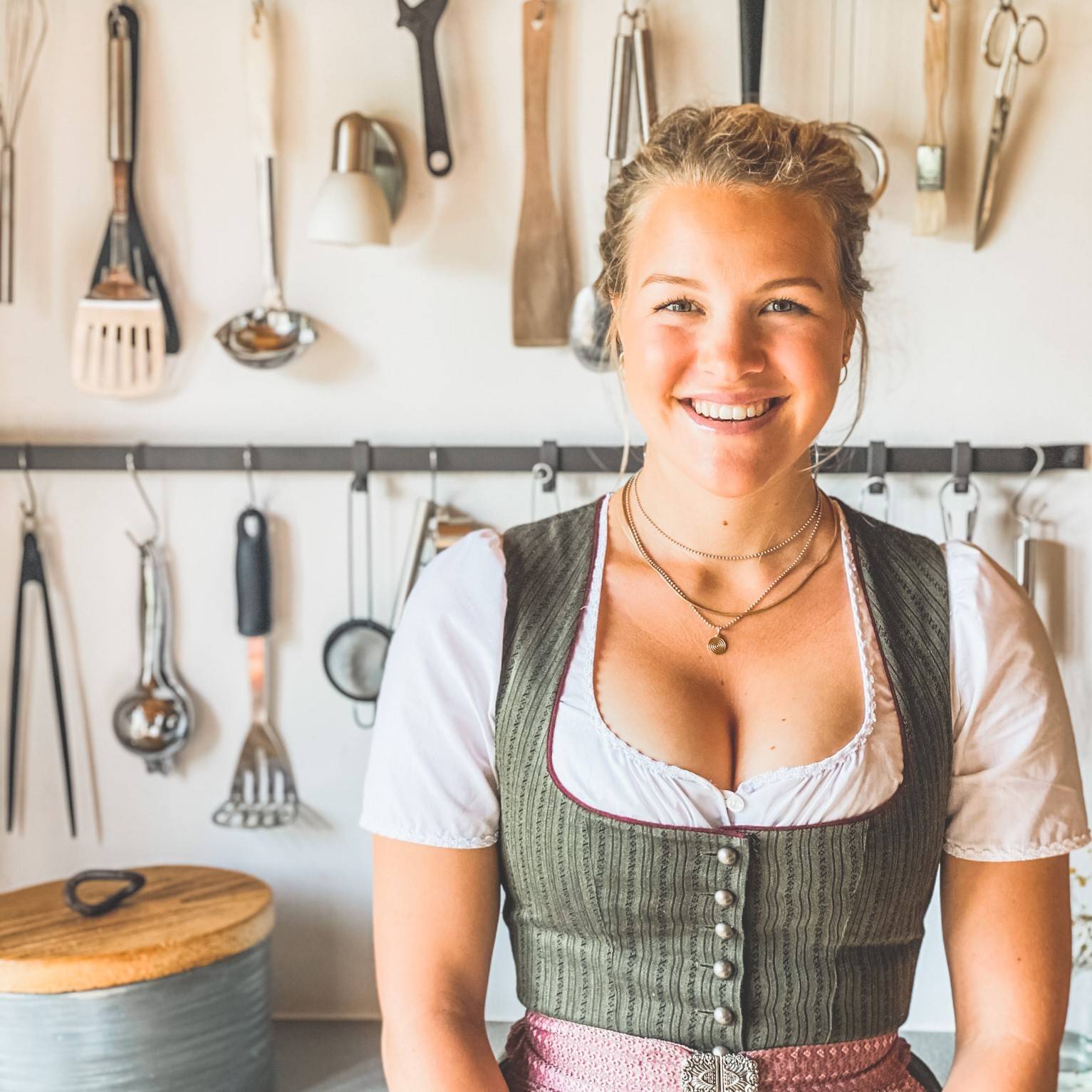 Meet your Chef: Anna Olsen
Chef Anna is the co-owner of Adventure Bavaria, which offers day trips to the Bavarian alps and cultural experiences such as Bavarian cooking courses and beer tastings.
Chef Anna has been sharing your knowledge of Bavarian culture since 2017. Anna shares her childhood experiences and recipes with her guests at her Bed & Breakfast Farmhouse.
Feuerzangenbowle is a traditional German alcoholic drink that starts with mulled wine and you add a rum soaked sugar cube that drips into your drink. It's basically Christmas in a cup! Such a fun start to any holiday evening.

Schupfnudeln mit Kraut Und Speck
We'll use potatoes and a fun rolling technique to make these uniquely shaped potato noodles. These will go perfectly with a a bit of the German style mustard and sausages from your TROVE box.

We'll end the meal with a perfectly balanced dessert. These are common in Bavaria during the winter months and will fill your home with the most unbelievable fragrance. Best topped with ice cream!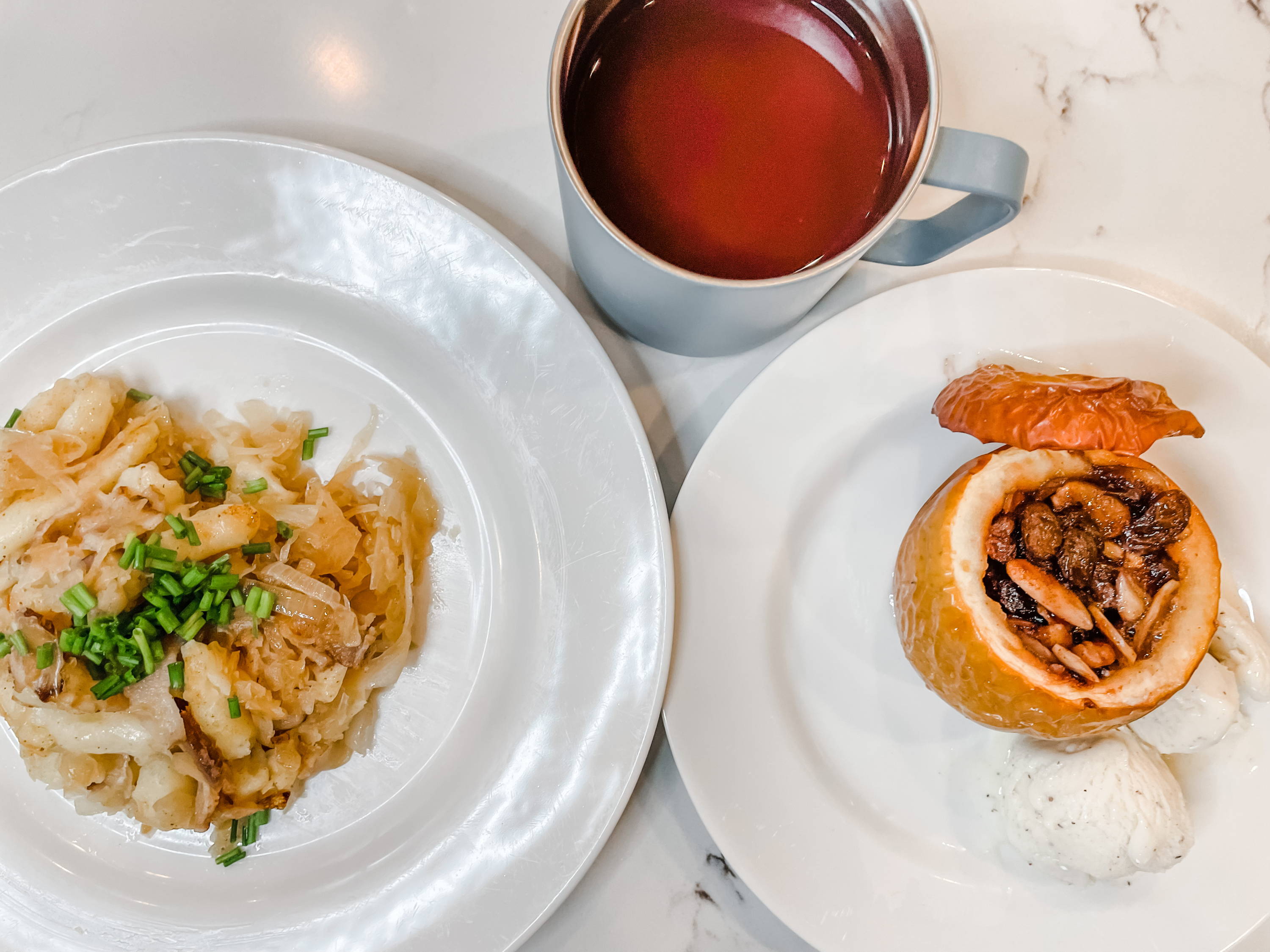 What you'll need for your class
You will be using the following ingredients in your Rothenburg cooking class:
Mild Flavored Sauerkraut - This iconic German side will be used in the main course you'll be making with Chef Anna.
Gluhwein Wine Spices - Your packet includes a cinnamon stick, whole cloves, and star anise.
Dusseldorf Style German Mustard - This Dusseldorf-style mustard has a crisp, clean and sharp taste and a vinegar aroma, a true German classic.

Meica Wiener Sausage - You can add these authentic Germain wieners to the potato noodles you'll be making with Chef Anna.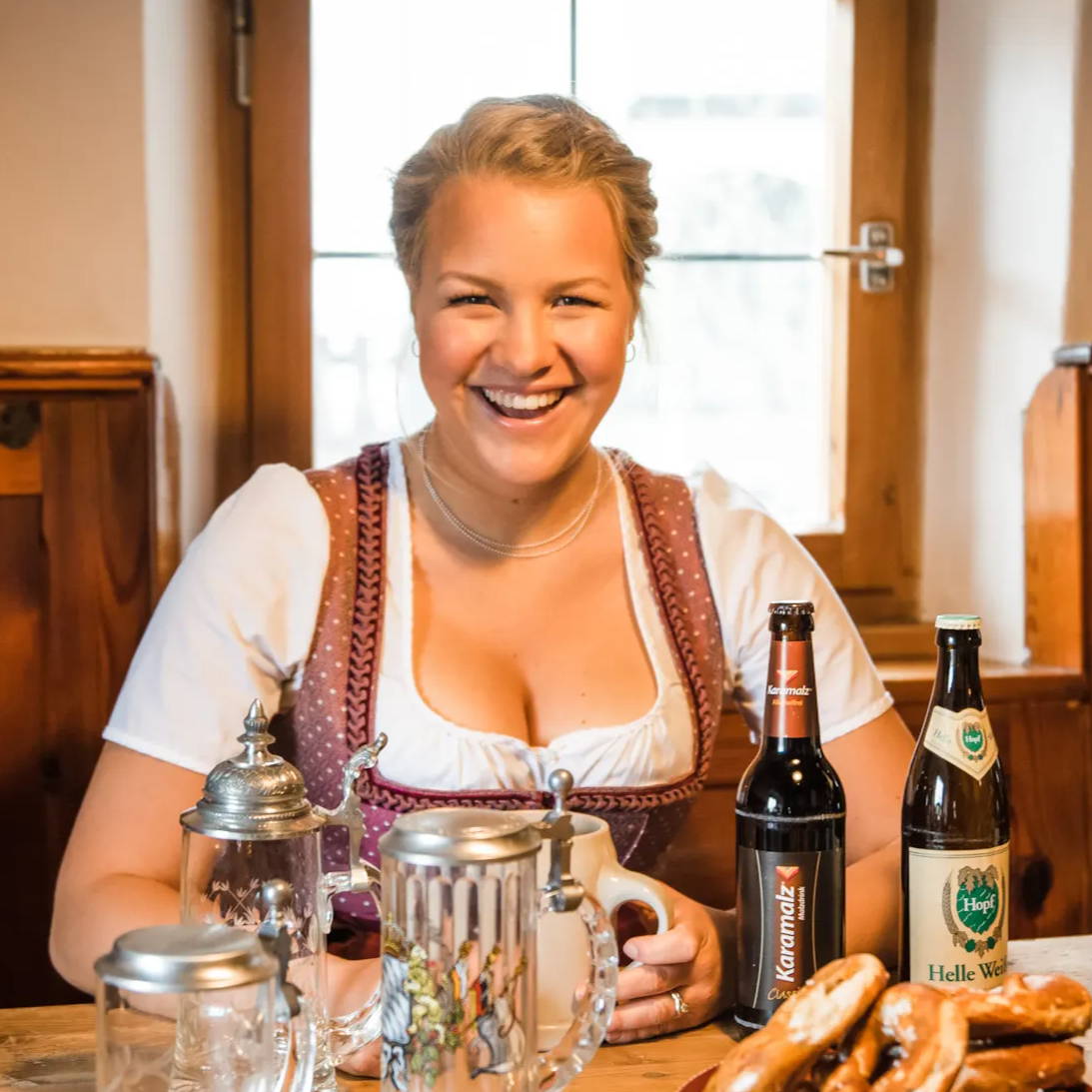 Here's a list of ingredients and tools you'll need for your cooking class.
1 Large mixing bowl

1 Large frying pan


1 Medium pot

2 Large pots

Cutting board
1 Baking dish

1 Knife

1 Large pot




2 Kitchen towels

Strainer
See below for a few tips on how to get the most out of your live class!


Read through the recipes ahead of time to familiarize yourself with the steps.

Pre-measure your ingredients to save time!

Gather all the tools you'll need beforehand.
We hope you have a great class with Chef Anna and a festive meal! We'd love to see photos from your kitchen and your final dishes! Tag @hellotrove and #hellotrove.
Join the TROVE Facebook group to interact with fellow travelers, see what others have made, and get more tips and recipes.