Florence Watercolor Workshop
RecordingS now available:
Class Overview
In this workshop, you'll learn how to mix colors, create light and shadow, show perspective, and composition as you marvel at the beautiful Duomo with Artist Betty Ritschel. Get a brief introduction to the Duomo's history and architecture as you capture the unique roof structure, windows, and color of the most iconic landmark of Florence. Even if you have no experience drawing or painting, watercolor is very easy to get started with, forgiving if you make a mistake, and you'll be able to create something unique and beautiful.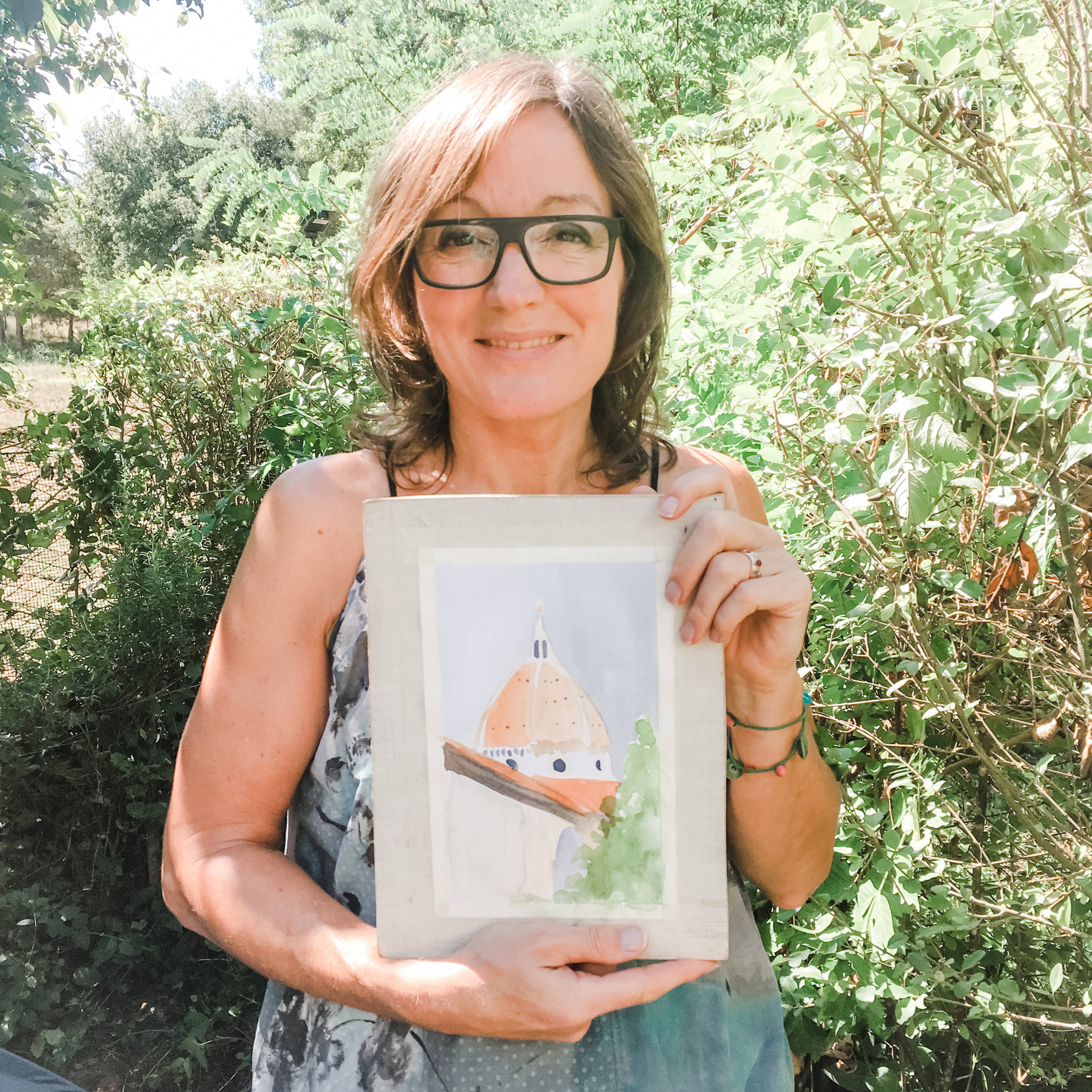 Meet your artist: Betty Ritschel
Betty is a textile designer and contemporary painter, who originally hails from Denmark. She studied in Amsterdam before following her heart to Florence where she has resided for over 20 years. She began drawing when she was about 15 years old, explaining how "drawing was a way for me to put ideas down on paper, and became like a diary when on holiday." In school, she studied fashion and textile design, and she works with small companies to paint custom designs and create handmade textiles. Her main passion is now painting. Using her everyday life as inspiration, she uses oil bars to draw on canvas, and then brings in a light wash of color in a similar way as watercolor to add layers and bring important elements to the foreground.  
Betty started teaching in Denmark, and continued teaching after coming to Florence at the European Institute of Design in Florence. In the past year and a half, she started teaching silk screening printing, drawing, and watercolor. Her most popular class is a walking tour where they typically paint il Duomo and Ponte Vecchio.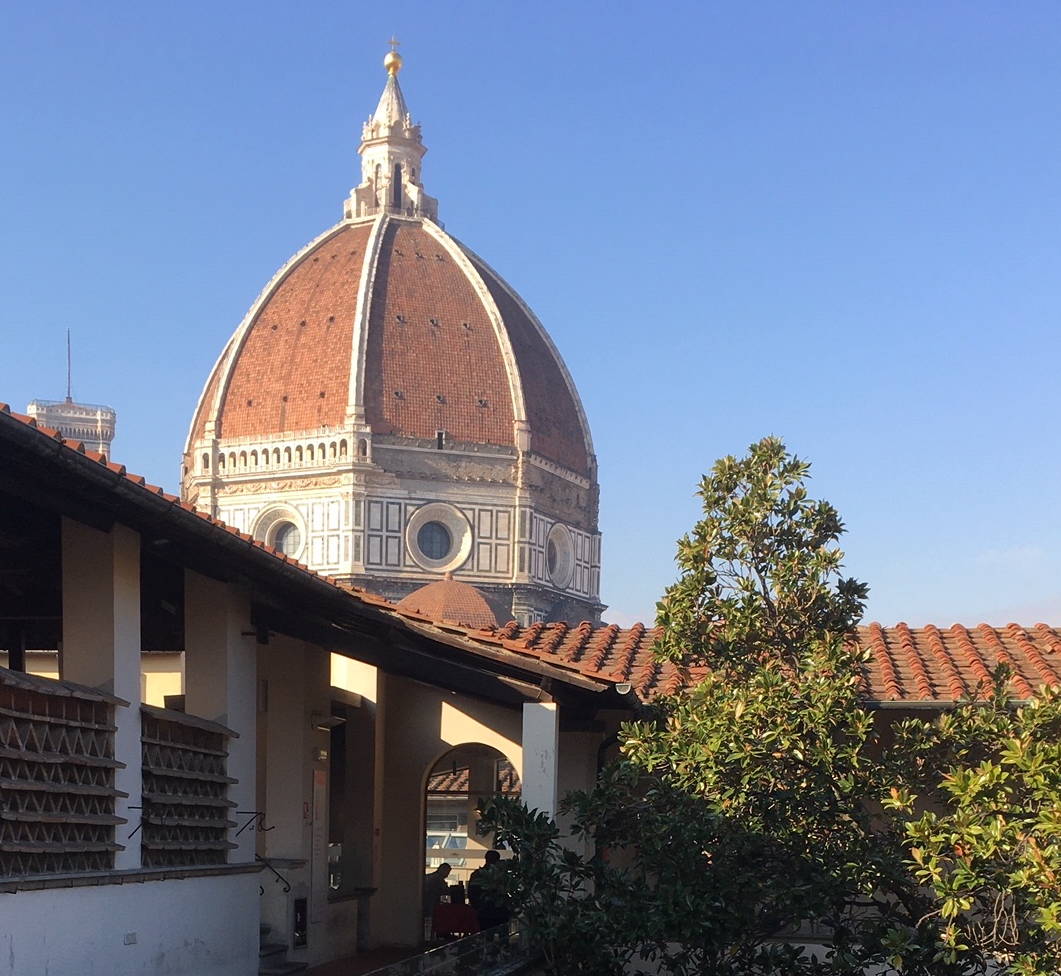 Il Duomo
A photo of this beautiful Cathedral is included in your box. 
What you'll need for class
Here are the items you will find in your TROVE box for the Watercolor Workshop with Betty:


Watercolor postcard pad

12-color paint set with mixing palette & water brush (this set is perfect for traveling!)

Extra water brush in case you're painting with a friend

Photo of il Duomo

Here are a few items we recommend having on hand for your Watercolor Workshop with Betty:
Pencil (you'll do a light outline before painting)

Glass of water for rinsing your brush

Optional: Piece of cardboard to put behind your paper while you're painting & tape to adhere it

Piece of scrap white paper to help you test your colors
Thank You
We can't wait to see your painting of il Duomo and how you continue to use your watercolor set! Snap a photo of your process and final creations, and tag us @hellotrove and #hellotrove.
Join the TROVE Facebook group to interact with fellow Florence travelers, see what others have made, and to interact with Betty.