We'll be taking a virtual tour of Elephant Nature Park, one of the world's leading elephant sanctuaries located in Chiang Mai. On our tour, you'll get the chance to meet, give snacks to and learn about a few of the incredible elephants that live there as your guide walks through the beautiful park grounds. We're very excited to bring TROVE travelers along on this unique tour, because our visit will help bring some tourism dollars back to the park after the pandemic drastically affected visitor numbers.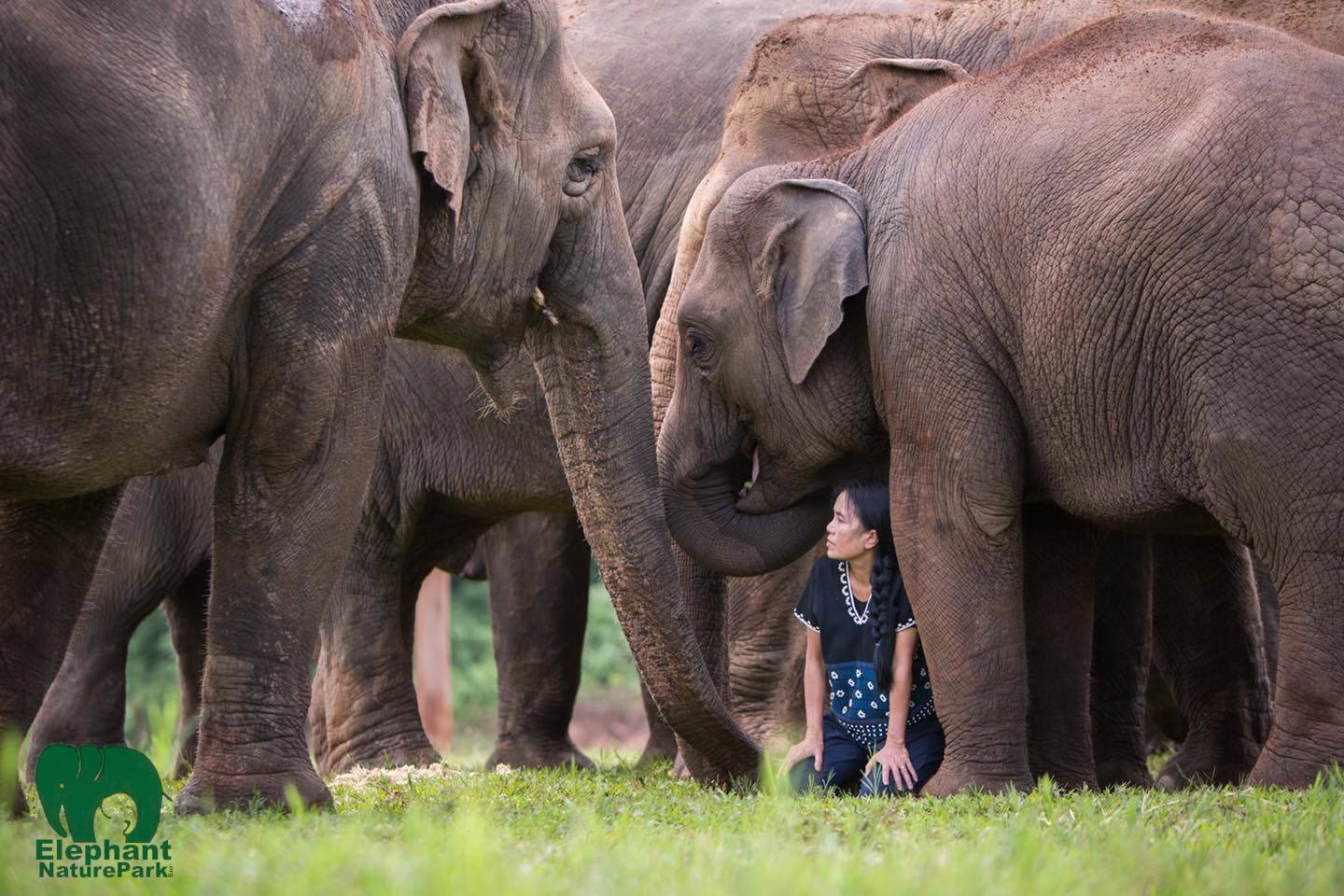 Get to know: Elephant Nature Park
Elephant Nature Park (ENP) was created in direct response to the threat of elephant extinction, providing a safe place for rescued elephants to live that continues to grow as more elephants are rescued. Since the beginning of ENP, founder Sangdeaun Lek Chailert has saved over 200 distressed elephants.
Called "Chiang Mai's most responsible animal sanctuary" by CNN and internationally respected as one of the leading elephant/animal sanctuaries in the world, ENP prides themselves on utilizing ethical tourism practices that are safe for the animals. Instead of riding elephants, visitors will instead take a jungle walk with the incredible animals or help them bathe in the river nearby.
---
"I have distinct hope for change and see a brighter future for the captive working elephant." - Lek
---
What to prepare for your class
What questions would you like to ask our guide about the park or about the elephants that live at ENP? And that's it! Sit back, relax and enjoy your time with these beautiful rescues.