In this class, you'll learn to make an authentic Chiang Mai dish, Khao Soi, and Butterfly Pea Flower Soda drink with Chef Mae Kuruphong.
Chef Mae will be teaching you how to make Khao Soi, a creamy, curry noodle soup widely known as Chiang Mai's specialty dish. To complement your Khao Soi, you'll also be making a beautiful Butterfly Pea Flower Soda, a colorful, refreshing drink enjoyed often in cafés around the city. Chef Mae will show us how to turn the brilliant blue tea a purple or pink hue with a little bit of magic (and soda water).
Meet your Chef: Mae Kuruphong
Chef Mae is the owner of Buddha Raska Nature Farm, an organic farm in Chiang Mai focused on sharing delicious, fresh ingredients that elevate the taste of local cuisine. She teaches a farm to table cooking class, in which she shares her home cooking style and instructs how to bring out the best flavors in fresh ingredients.
---
"It lifts my spirits every time we share and exchange culture with food in the kitchen. Cooking is natural for everyone because we all need to eat, so we share this common bond."
---
This popular Chiang Mai dish balances sweet, spicy, sour and salty flavors, making this a quintessential meal for tasting Thai food's unique flavors. On a visit to Chiang Mai, you could find a bowl of Khao Soi at street vendors, fancy cafés and even restaurants dedicated entirely to the dish.
Butterfly Pea Flower Soda
This colorful drink is almost as tasty as it is beautiful! Chef Mae will show us how to balance ingredients to make this refreshing, color-changing treat, almost as if by magic.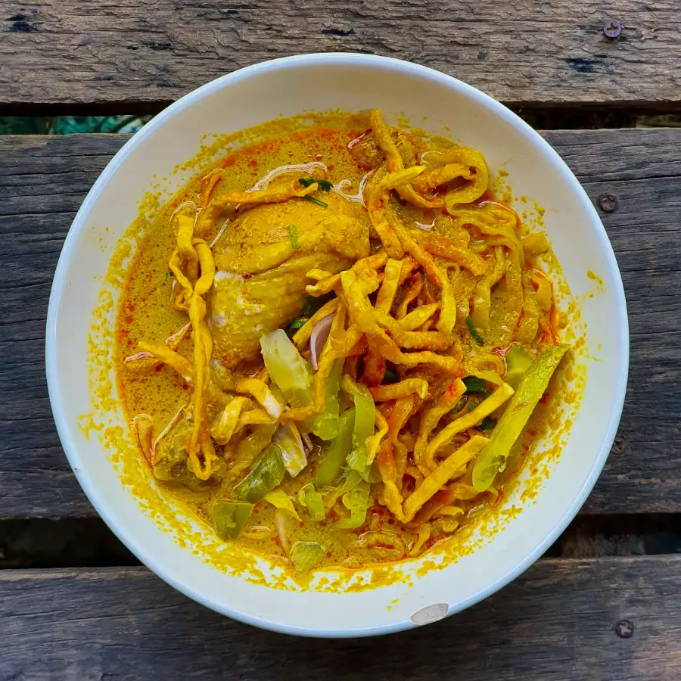 What you'll need for your class
You will be using the following ingredients in your Chiang Mai cooking class:

Red Curry Paste: This bright and flavorful curry paste will add bold flavor to your Khao Soi base.

Turmeric Powder: Turmeric will spice up your Khao Soi, adding warm, bitter flavors to the dish.

Egg Noodles: Egg noodles are fantastic for soaking up every single flavor in your dish.

Coconut Milk: This is an essential part of any creamy, flavorful curry base.

Butterfly Pea Flowers: You'll have a hard time resisting the urge to post your gorgeous color-changing Butterfly Pea Soda on Instagram after using these to make your drink in class. Seriously!

Mortar and Pestle: This hand-made mortar and pestle will help bring out the flavors in the curry before adding it to your Khao Soi!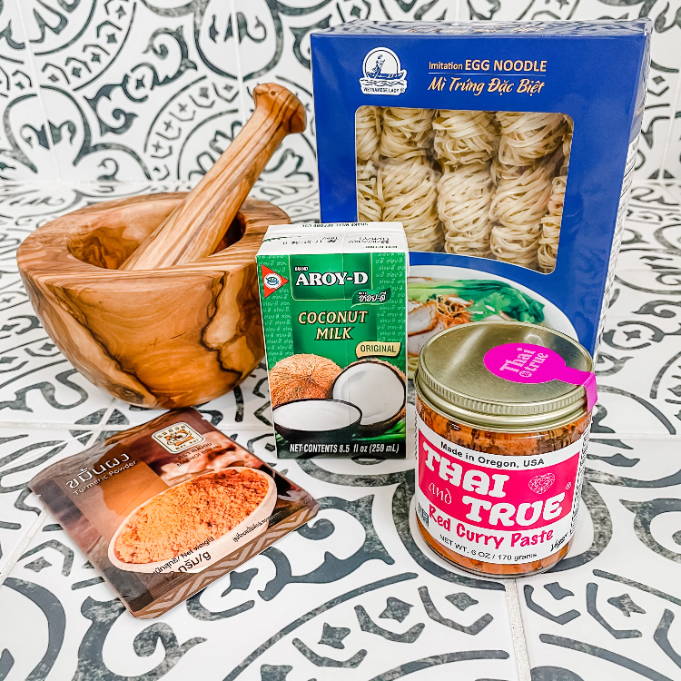 Here's a list of ingredients and tools you'll need for your cooking class.
A wok or a large pan

Pot for boiling water
See below for a few tips on how to get the most out of your live class!


Ahead of time, read through the recipes to familiarize yourself with the steps

Pre-measure your ingredients

Gather the tools you'll need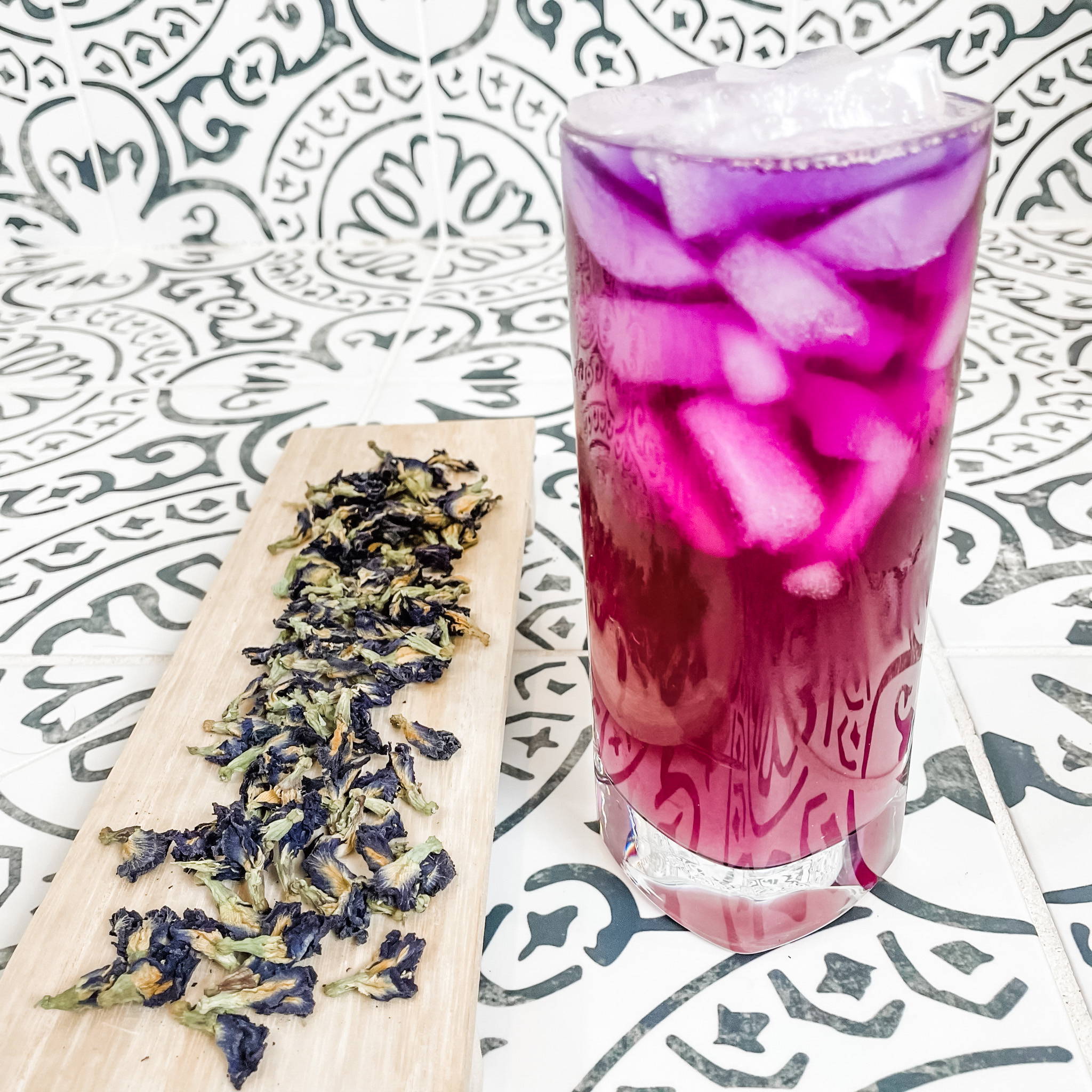 Drinks to pair with this meal
Thai Iced Tea
In your box are 2 Thai Iced Tea packets. You won't believe how easy it is to make a traditional Thai
Iced Tea right at home! It's
as easy as adding this mix to
boiling water and pouring
over ice.
Thai Beer
Thai beer has only been around since 1933. Beer in Thailand really boils down to the top three Thai beer brands: Singha, Leo, and Chang. You may find that one of these becomes your new favorite!
We hope you have a great class with Mae and a wonderful dinner! We'd love to see photos from your kitchen and your final dishes! Tag @hellotrove and #hellotrove.
Join the TROVE Facebook group to interact with fellow travelers, see what others have made, and get more tips and recipes from Mae.