In your Cooking Class with Chef Pascaline, you will learn how to make an authentic Bordeaux meal.
This includes a Magret de Canard Burger, a juicy duck breast burger topped with creamy cheese sauce and flavorful caramelized onions. On the side, enjoy the crunch as you bite into the Tomate Façon Pomme D'amour, a uniquely sweet AND savory tomato appetizer. And for dessert: Chouquettes! These sweet, bite-sized pastries are to die for, and the perfect way treat to end your delicious Bordeaux meal.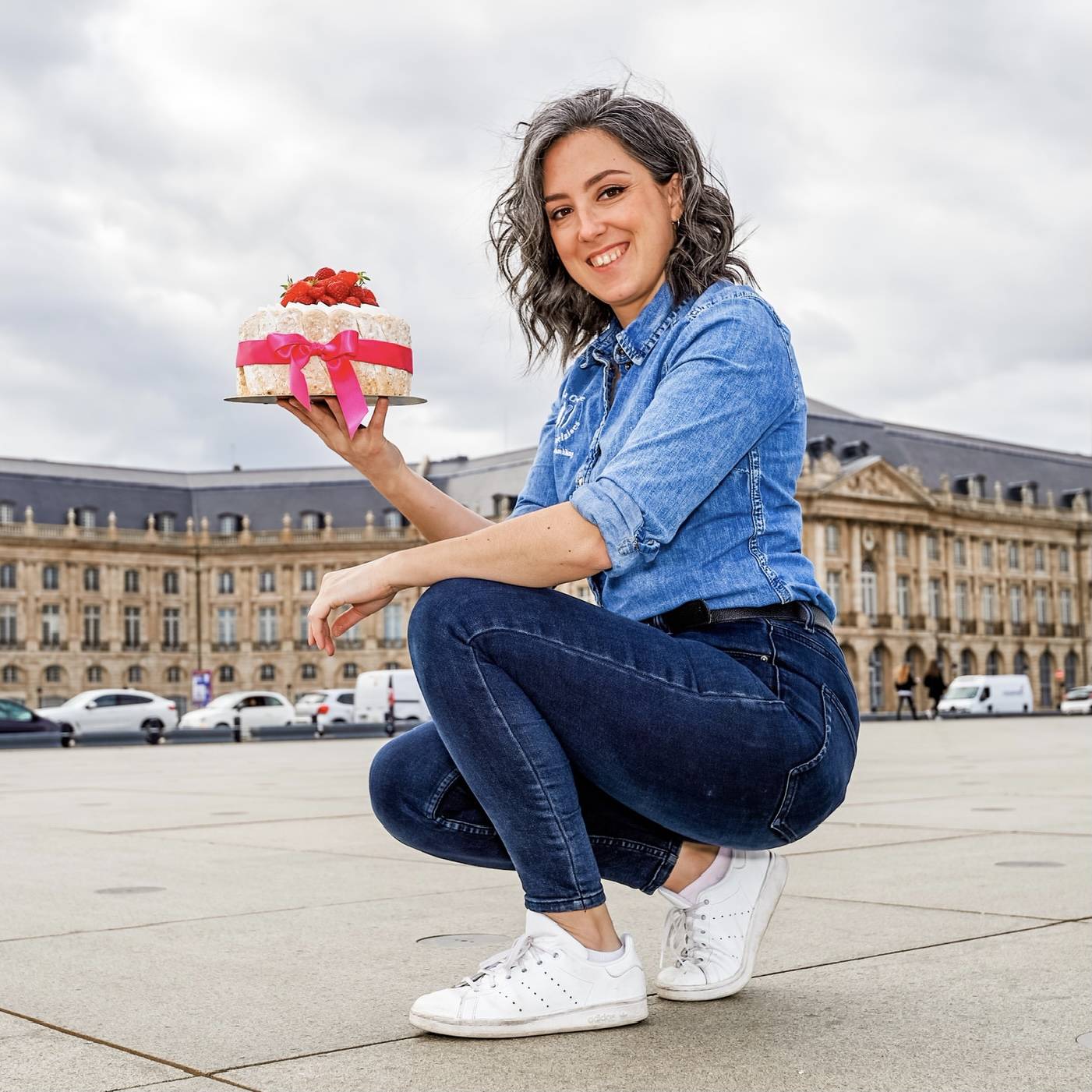 Meet your Chef: Pascaline Camblong
We can't wait for you to get to know Chef Pascaline, a professional pastry chef and founder of La Crème des Bordelaise where she teaches the art of French cooking to students of all skills levels.
Chef Pascaline also recently co-wrote a pastry recipe book and is currently starring on Le Meilleur Pâtissier Professionnel, a competition similar to The Great British Baking Show for the best pastry chefs in France!
We're so excited to bring her expertise and passion to your kitchens!

---
"I love sharing my passion and seeing the sparkle in the eyes of my students when they succeed in a recipe."
---
This unique twist on a burger is made with sautéed duck breast, creamy cheese sauce, and onions caramelized with mint honey.
Tomate Façon Pomme D'amour
We'll use fresh cherry tomatoes, flavorful piment d'Espelette (French red chili pepper powder), and wooden skewers to make this incredible appetizer. You'll love the texture and crunch of the caramelized layer on the outside.
These bite-sized pastry puffs are a common French dessert and perfect way to end your meal! We'll top them with tiny sugar pearls for a little extra sweetness.
What you'll need for your class
You will be using the following ingredients in your Bordeaux cooking class:

Piment D'Espelette: This flavorful red chili powder from France will add unique flavor to your Tomate Façon Pomme D'amour.

Pearl Sugar: These adorably small and sweet sugar pearls will top our chouquettes.

Honey: You'll use this mint honey to add extra flavor to the caramelized onions on top of your duck burger.  

Bamboo Skewers: These bamboo skewers will help us make our appetizer.

Star Piping Tip and Pastry Bag: We'll use this duo to help us pipe out perfectly-shaped chouquettes.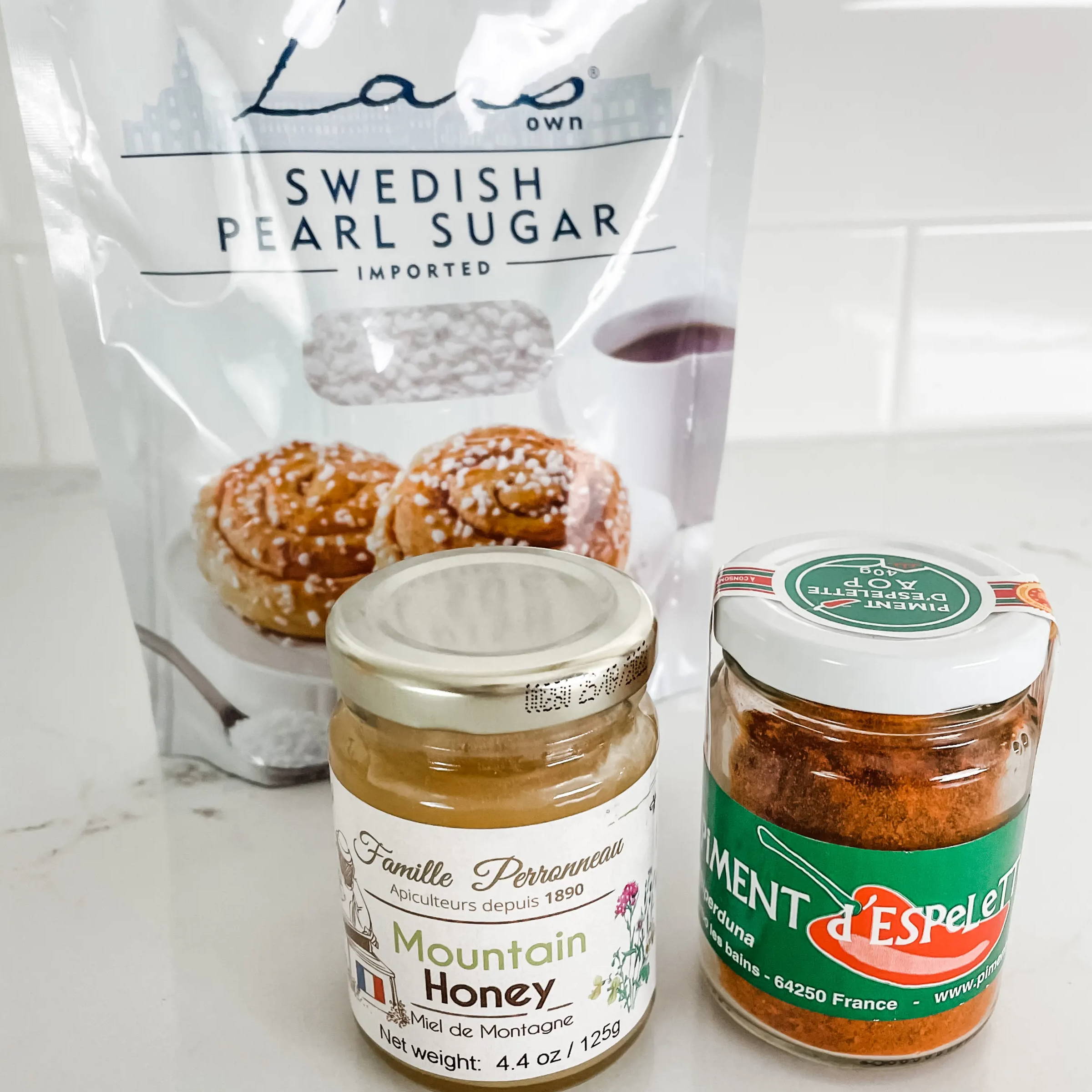 Here's a list of ingredients and tools you'll need for your cooking class.
1 Large mixing bowl

1 spoon (wooden recommended)

2 Large frying pans

2 Small saucepans
1 Large Knife

Lined baking sheet

Cooling rack

Parchment paper
See below for a few tips on how to get the most out of your live class!


Read through the recipes ahead of time to familiarize yourself with the steps.

Pre-measure your ingredients to save time!

Gather all the tools you'll need beforehand.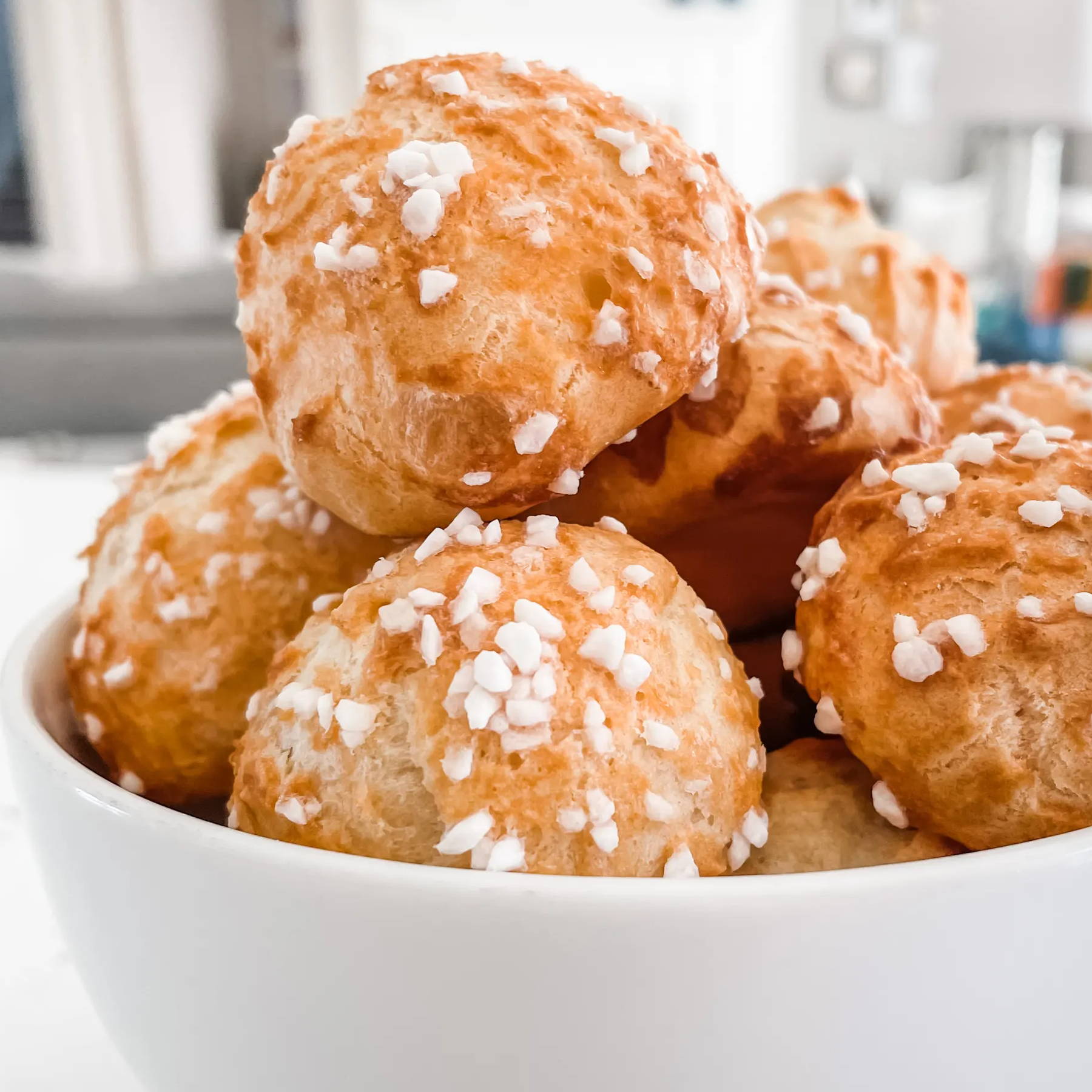 Drinks to pair with this meal
Red and White Wine
A perfect French wine pairing will complete your Bordeaux feast! The French typically enjoy a glass of wine with their meal on a daily basis. We recommend pairing a red with the duck burger like the 2018 Chateau Belair-Coubet Côtes de Bourg Bordeaux Rouge featured in our Bordeaux wine pack.
French Negroni
Inspired by the classic Italian Negroni, the French version uses Lillet wine instead of Campari. Lillet is an aperitif wine from the Bordeaux region made of 85% of a combination of Bordeaux wines and 15% citrus liqueurs, giving the French Negroni sweetness and a delicate citrus flavor. Equal parts gin, sweet vermouth, and Lillet with a twist of orange makes this a delicious cocktail.
We hope you have a great class with Pascaline and a wonderful dinner! We'd love to see photos from your kitchen and your final dishes! Tag @hellotrove and #hellotrove.
Join the TROVE Facebook group to interact with fellow travelers, see what others have made, and get more tips and recipes from Pascaline.